The Junior League of Fort Smith could not accomplish our mission without the following amazing Community Partners...
Founded in 1914, Newton's Jewelers has been a respected source for fine jewelry and exquisite gifts. Through four generations, the Newton family has maintained a tradition of quality and dependability. This flagship of the jewelry industry began with George H. Newton. It was followed by Bill Newton and continues today with Kelly Newton.
HARRY ROBINSON AUTOMOTIVE FAMILY
MERCY HOSPITAL
FORT SMITH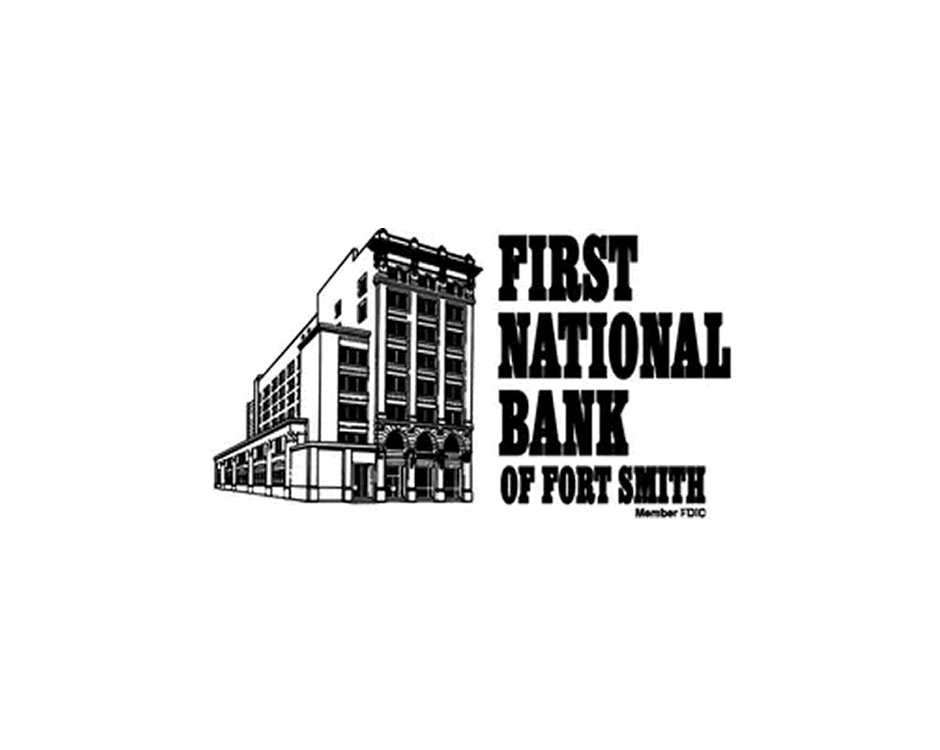 FIRST NATIONAL BANK
OF FORT SMITH
LAMAR OUTDOOR ADVERTISING
Alert Alarm Systems
Amazing Graze Fort Smith
Anders Group, Inc.
ArcBest
Arkansas College of Osteopathic Medicine (ARCOM)
Art Classes of Fort Smith
Arvest Bank
BancorpSouth
Belle Star Antiques
Bookish: An Indie Shop for Folks Who Read
Dustin Booth - State Farm Insurance
Michelle Brasher
Tricia Bauer
Calico County
Carmen Chapman -Mary Kay Cosmetics
The Cassie Elwonger Team - Keller Williams Platinum Realty
Cheers Liquor
Christine Jackson
Cintas Uniform Services
Clayton House
Coca Cola Bottling Co. of Fort Smith
Confectionately Yours
Kyle Cortiana
Crawford County Speedway
Cutco Cutlery
Deep Branch Winery
Deramus Travel - Jennifer Kelly
Diamond Center
Do South
Dynasty Defense
Egg and I
Entertainment Fort Smith Magazine
Fit Four Five
Fort Smith Brewing Company
Fort Smith Little Theatre
Fort Smith Popcorn Co.
Fountain Gate Spa
Frances Combs (Fort Smith Wellness)
Gellco Outdoors
Garrison Pointe Liquor
Harp's (74th Ave.)
Hazel's Haven
Hello Little Ones
Hideaway Pizza
Hiland Dairy
Hubbs & Whitehead, CPAs
Danielle R. Hobbs Photography
Hopkins & Holmes Law Firm
I heart Radio
Imagine: Vows and Celebrations
Immaculate Conception Schools
JAMM Fabrication & Design
Jeff's Clubhouse
Jennifer's Gift Shop (Baptist Health)
Joe's Cantina
KTCS Radio
Kaley Jo Photography
Katiebug's Children Boutique
Laura Keener Art
Kindred Mercantile
Landmark PLC, Certified Public Accountants
Laura Lively Jewelry
Learning Oasis & Toy Zone
Lil Smalls Childrens Boutique
LulaRoe - Heather Redding
MARS Petcare
Brody & Kat Moore
My Cloud Limo
New Life Church
Nikki's Beauty Lounge
Northwest Arkansas Naturals Baseball
O'Neal Real Estate
Parks Brothers Greenhouses
Parrot Island Waterpark
Pampered Chef
Pepsi Co.
Plunder Design
Premier Photography
Project Zero
RAM Outdoor Advertising
Rachel Rodemann Photography
Bethany Russell
Saint Louis Cardinals
Sampley Delicious Cookies
Sarah Bennett (Luxe Beauty Bar)
Scott Family Amazeum
Serendipity Kids Boutique
Seubold Chiropractic Clinic
Shriner Insurance Agency
Simplicity Lavender Farm
Sodie's Wine & Spirits
Stonehouse at Chaffee Crossing
Suite One
Sweet Bay Coffee Co.
T&L Treasures
Tacos for Life
Teddy Bear Mobile
The Call - Sebastian & Crawford Counties
The Fort Nutrition
The Pink Pebble
Thirty-One
Titanic Museum
TJ Trumar
Tri-State Enterprises
Trophies Unlimited Company
Tulsa Zoo
Tuning Resonance
Ultimutt Dog Care
Uncork'd
Walmart Supercenter (Rogers Ave.)
Walmart Supercenter (Kelley Hwy)
Weather Wood, The
James & Jeannie Wilson
Whit's Marine
5 Star Productions
Not able to join our ranks at this time but still wish to make a difference? Click here to help donate to support our community outreach programs!
Junior League of Fort Smith, Inc.
311 Garrison Avenue
Fort Smith, Arkansas 72901
(479) 783-3930